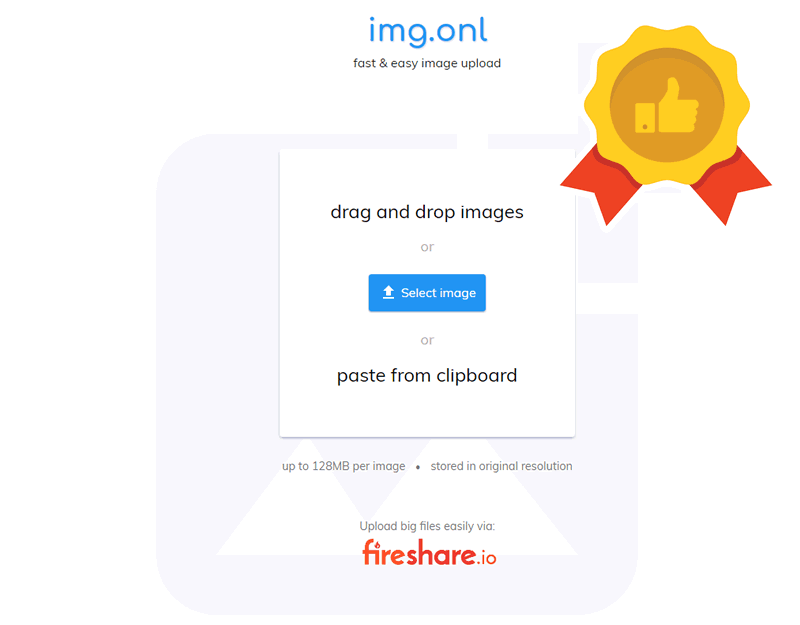 When you want to share a photo or a gallery with friends, family, a message board, or even the entire Internet, an image hosting site is the best way to upload, store, and share your files. However, there are many image hosting sites, all with different features. The best site for you will depend on how many photos you need to upload, how much time you want to spend uploading, and the reason you're uploading the photos.
Img.onl is a very new player in this area:

Domain Name IMG.ONL
Creation Date   2019-04-27T22:55:06Z
Updated Date    2019-06-27T21:15:26Z
Registrar   Ledl.net GmbH

But it worth of my suggestion because of these adavantages:
No need of registration
Very simple way to upload images
Hot-linking is officially encouraged
Up to 125MB for every image
Up to 1000 images per week
Fast in speed
I've used 30+ image hosting services in last 10 years. Img.onl is definitely a very outstanding player in the area. I like this simplism principle behind the service and I hope this website can live good and live long.
(Images: Free PNG)
When you and other people like the post, the author will get paid. If you like to read the content here, please create your account now and start earning for free!