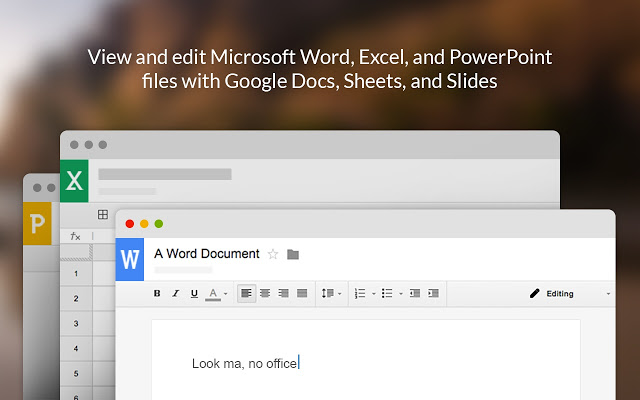 Microsoft Office is the most commonly used office software. Whether you are working or going to school, you will often encounter files in Word, Excel, Powerpoint format. But the Microsoft Office package not a freeware. You need to pay a lot to buy them. And since the beginning of the Micosoft Office 365, you will be charged annually. WTF!
Is there a free and easy way to view & edit Word, Excel, Powerpoint files?
Google just released a chrome extension named Office Editing for Docs, Sheets & Slides . This extension is revolutionary tool to replace Microsoft Office. Ever since this free extension is installed to your Chrome browser, it allows you to use it offline for ever -simply drag and drop Office files directly into your browser to view or make easy edits. You can also edit files in your google drive or google docs directly.
After the file is edited, it can be saved in the original Office format, or converted to a Google Docs, Spreadsheet, or Presentation format. Is it amazing?!
1. No need of Microsoft Office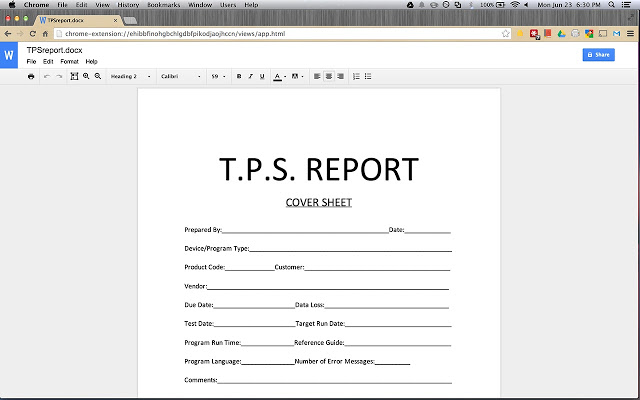 View and edit Microsoft Word, Excel, and PowerPoint files -- without needing Office installed on your computer.
2. Work offline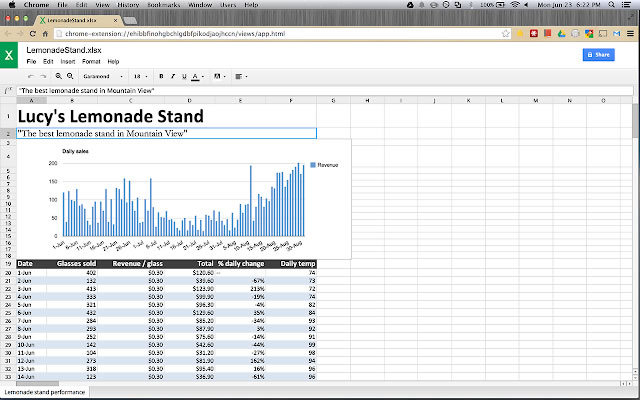 Once the extension is installed, Office files that you drag into Chrome, open in Gmail, Google Drive, and more, will be opened in Docs, Sheets, and Slides for viewing and editing.
3. Convert from/to formats free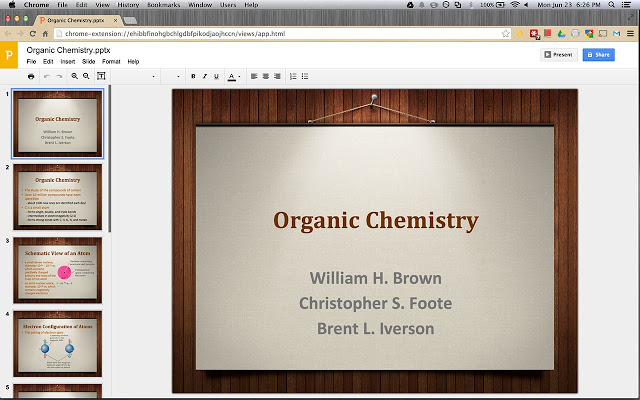 You can save each file back to its original Office format, or convert it to Docs, Sheets, or Slides to unlock more features, like inviting others to edit with you, commenting, chat, and more.
4. Support all popular formats
.doc
.docx
.xls
.xlsx
.ppt
.pptx
and more...
If you're using Google Chrome, it's definitely worth of your try: Office Editing for Docs, Sheets & Slides .
When you and other people like the post, the author will get paid. If you like to read the content here, please create your account now and start earning for free!